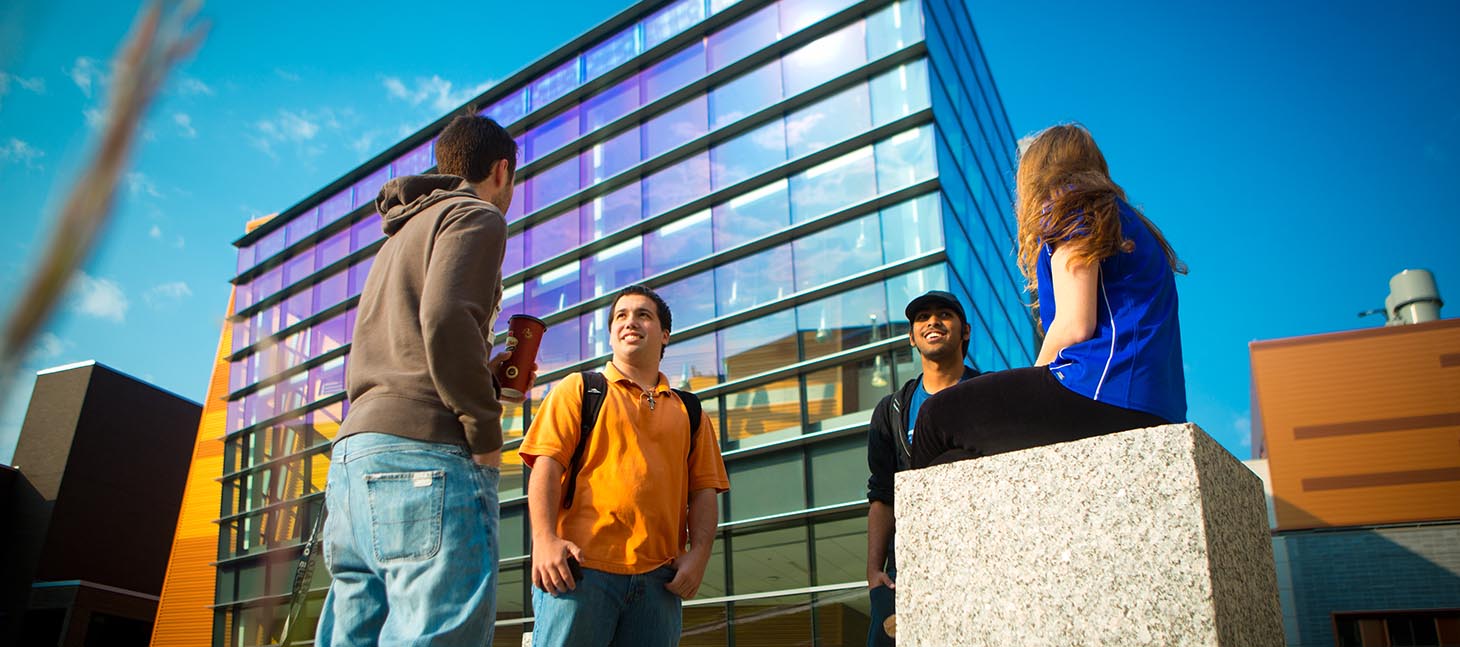 Applying For Financial Aid
Financial aid includes grants, scholarships, work-study and loans, and is provided through many different agencies including federal and state governments as well as individual departments at UB.
Students seeking financial aid to assist with educational costs should complete the Free Application for Federal Student Aid, more commonly known as the FAFSA, annually. The FAFSA asks for general identification and income information to determine your eligibility for all financial aid programs sponsored by the federal government.
Federal Student Aid (FSA) ID
You will be required to register for a Federal Student Aid (FSA) ID before you will be able to access the federal student aid website: StudentAid.gov.
Completing the FAFSA
Once you have your FSA ID, you can log in to StudentAid.gov and start completing your FAFSA.
You will need to report financial information from income earned two years prior to the FAFSA year. We recommend that you use the IRS Data Retrieval Tool (DRT), which eliminates the need for you to have your tax documents on hand by electronically transferring your tax information from the IRS to your FAFSA. The option to use the DRT will be presented to you during the FAFSA application process, and will be available to most applicants.
Remember to add UB's Federal School Code (SUNY at Buffalo – 002837) on your FAFSA to ensure that we receive your information.
Important FAFSA Dates and Deadlines
The FAFSA is available beginning on October 1 for the following academic year.
There are several advantages to completing your FAFSA as early as possible:
Evaluation for need-based institutional financial aid occurs as FAFSAs are received. Submitting your FAFSA early increases your chances of being considered before funds run out.
Earlier notification of additional requirements. Complete your To Do List much earlier than prior years to ensure no disbursement delays.
Peace of mind. Take comfort in knowing that your financial aid preparation is complete, paving the way for a great start to your year!
A valid FAFSA must be on file at UB before the last day of your enrollment in the academic year for you to be considered for financial aid.
Undergraduate residents of New York State should complete a NYS Tuition Assistance Program, or TAP, application after completing the FAFSA application to determine if you are eligible for a TAP Grant.
How to Apply
The TAP application uses NY State Tax Return information, not Federal Tax Return information.
If you complete your FAFSA online, you will have the ability to access the TAP application from the FAFSA confirmation screen. Accessing the TAP application from the link provided on that screen will auto-populate your identification information that you supplied on the FAFSA.
If you do not access the application from the FAFSA confirmation screen, an application will be available to you on the Higher Education Services Corporation (HESC) website approximately 3 days after your FAFSA was submitted.
Your TAP application will be sent to only one school. If you listed several schools on your FAFSA, your application will be sent to the school that you listed first. If you did not list UB first on your FAFSA, change your TAP school code directly on the HESC website.
UB's TAP School Code is: SUNY Buffalo – 1010.
Be sure to visit the HESC website to view the scholarship opportunities that are also available through New York State. Some may require additional information to apply. Contact our office if you have any questions about any of the opportunities available.
Visit our TAP webpage for information about how to earn and maintain your eligibility for the TAP Grant!
When you have successfully submitted your FAFSA and TAP applications, the results will be calculated and sent to you and the schools you listed on the applications.
You will receive a Student Aid Report (SAR) when your FAFSA has been processed. The SAR will provide a summary of your FAFSA, and give you your Expected Family Contribution (EFC) which is what your eligibility for most of the federal financial aid awards will be based on. The EFC is NOT the actual amount you may be expected to pay out of pocket.
Your SAR will include comments if further action is needed. We will also notify you of additional requirements by adding them to your HUB To Do List. Your financial aid may be delayed until all requirements are satisfied.
If you find a mistake on your SAR, you will need to make a correction to your FAFSA.
When your TAP application has been processed, HESC will notify you of your eligibility by email. If you listed UB on your TAP application, we will also be notified of your eligibility. You can track the status of your application on the HESC website.
Once your initial eligibility is determined, UB will confirm your eligibility for each award based upon specific award criteria, including your enrollment level (full-time, half-time, etc.) and SAP status.
Watch now: All about the FAFSA and TAP.
Information is subject to change without notice due to changes in federal, state and/or institutional rules and regulations. Students must complete a FAFSA every year. Students must be making satisfactory academic progress to continue to receive financial aid.
Last updated: Dec 16, 2022 2:02 pm EST